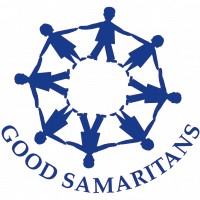 Cumberland Good Samaritans
Serving Cumberland County for 35 Years
Sometimes things happen. Talk to us to find out if we can help.
Food is vital. See if we can help with food assistance.
Looking for work? Check out our local resources for job seekers.
Need more education? See if we can help you get started.
Get The Help You Need
For over 35 years, the board of directors, staff and volunteers of Cumberland Good Samaritans continue to have a mission to serve the unmet needs of the people of Cumberland County.
We strive each day to take one need at a time and determine what can be done to improve a person's circumstances or situation. Lives are being changed for the better with a hand up through direct services and social service programs. This is made possible through the revenues generated by a large thrift store where quality, affordable items perfect for both bargain shoppers and those on a budget can be found. The necessary funding is used to operate many programs where lasting change is being made for the families and individuals of our community. These programs range from maintaining the largest stocked food pantry in Cumberland County, to providing emergency support services, educational scholarships, and resources to help you find your next job. We also work with a variety of community partners to make services like drug rehabilitation available to our community.
The Upper Cumberland's Largest Thrift Store
The good work we do is powered by generous donations from our community
The Cumberland Good Samaritans Thrift Store generates the revenues needed to provide program operations and to cover administrative costs. It provides great shopping for bargain hunters, quality affordable merchandise for those on a budget, and the proceeds from the Thrift Store fund the operation of our direct assistance and social service programs. Through shopping, volunteering, and donating your gently-used items to the Thrift Store you are working to help build a better life for individuals and families in our community. Yet another great reason to think Good Samaritans first!